SWF (Southwest Florida) Homes and Land - SW Florida Real Estate

Website for south west Florida Realtor, it uses flash photo montages to showcase the beauty of southwest Florida's various communities and includes resources for buyers, sellers and investors in addition to local, state and national MLS real estate listings. We optimized the site for search engines, registered several other descriptive domain names and created one-page website portals for them - all to increase their market exposure and reach their target audience.

Lytton Enterprises Inc. - residential and commercial construction in Citrus County Florida and surrounding area

Website for local Florida residential and commercial construction builder, it features floor plans of homes, pictures of custom builds and remodels, a gallery of commercial construction photographs and area information. We optimized the site for search engines, created PDF files for downloading the floorplans, and created a flash animation to enhance the site for visitors.

Atkinson Construction Inc. - Florida home builder

Website for a local Florida new home builder, it features their floor plans and information about the communities in which they build and has been optimized for search engines. We created the custom logo, mouse-over navigation menu and Flash animation intro as well as the PDF files for downloading the floorplans and building spec sheets.

Copp Winery - Winery in Crystal River Florida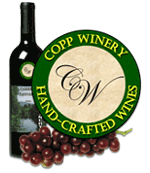 Website for my Favorite new winery! Produces popular reds, whites, unique fruit blends and personalized custom-labeled wines from imported grapes and juice stock. Winery also has a Wine Bar and offers wine tastings. Website features a flash logo and we researched and authored the Wine Tasting Rules/Steps and product descriptions.


495 Self Storage - personal household, business warehouse, and boat and RV storage
Website for a new self-storage facility, it features extensive moving and storage tips and resources for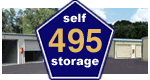 those moving or relocating to Citrus County Florida and extensive search engine optimization, including a ror.xml site map for search engine spiders and bots. We photographed the facility, researched the industry and authored the text. We also registered several other descriptive domain names and created one-page website portals for them - all to increase their market exposure.

Lada Construction - New Homes built in Citrus Springs, Pine Ridge, Citrus County, Marion County, Florida
Website for a local Citrus Springs Florida new home builder,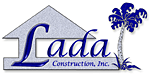 it features their floor plans and information about the communities in which they build. It has been optimized for search engines, including meta, alt, title tags and keywords, while not sacrificing the ease of use and flow of information for the visitors. We wrote the text and site includes our customized feedback form.

Citrus Ridge Realty -

a real estate company
This interactive realtor website features the use of iframes to deliver offsite MLS real estate listings from offsite MLS server, exterior cascading style sheets (CSS) and carefully controlled tables for presentation, with numerous java scripts to enhance and add interest (and traffic!) to the site, all while maintaining cross-browser compatibility. We researched and wrote the extensive text, created the logos, slideshows, and more.

Citrus Springs Directory -

an online community directory sponsored by Citrus Springs Civic Association
In addition to redesigning and hosting this website for a non-profit organization, we performed SEO so that it consistently appears at the top of search engine results. We are marketing it to business sponsors whose donations help raise funds for the association and community and businesswebshop.com offers a discount for web design and/or hosting to such business sponsors.

visaE2 - E-2 Treaty Investor Visa Free Help and Resources
This one level deep website provided a portal to and mirrored the E-2 visa

information from a builder's main website, serving as a quick easy source for those seeking E-2 investor visa information, while aiding in the builder's own search engine placement. It is now for sale.

Al's TV Antenna & Satellites -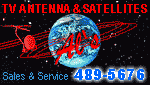 website for authorized Dish Network dealer
This website showcases a dealer offering sales and service of TV antennas, DBS and Broadband satellites, Dish Network (including the latest in HDTV receivers), computers and more. I really enjoyed coming up with this theme and creating the original graphics.


Raccoon World -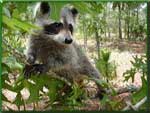 personal website, filled with my original photographs and graphics, being converted to business website
This very extensive website which had been hosted on the now defunct Geocities highlights the numerous drawbacks of free web hosting. My own personal undertaking, it was created many years back as a small informative site but had grown in size and popularity to mammoth proportions. Because of the sheer amount of traffic that entered the site through its numerous portals, it was often disabled for exceeding the bandwidth allowed by Geocities. Added to this was the huge income producing potential of the website that couldn't be marketed or realized on that kind of host. Plus those annoying pop-up ads that made money for Geocities off my traffic! Moving a website from a free host to a paid host is not easy, particularly when the free host did not allow ftp transfer off the site. Moving a site this extensive was a nightmare! Free sites should NEVER be used for your business website - they cast a negative reflection on your business and cost you a lot more than the paid hosting solutions that are available.

Others - Several other business websites including home builders, real estate agents, retail stores, some created while retained as consultant for a local ISP which cannot be listed in this portfolio, Citrus County Fraternal Order of Police (awaiting domain registration and server setup), numerous wedding and other special occasion websites.